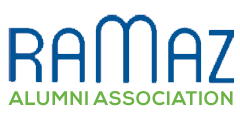 2013-2014 ALUMNI CAMPAIGN
Dear NAME[personalized]
Since your class graduated in YEAR[Personalized], Ramaz has continued to be there for you, and always will be. Ramaz alumni are part of a dynamic community, legacy, and tradition and are a great source of pride to us all.
It's your time now. Inspire the next generation of alumni to follow in your footsteps and make a gift to the Ramaz Alumni Spring Appeal.
An anonymous Ramaz alumni will match every donation made this spring:

"We often don't realize what a privilege it is to receive an education until years after we graduate. The education I received from Ramaz goes well beyond the walls of this school. It provided me with a foundation to build upon, and I would not be where I am today without the phenomenal education I received from this school. My parents always supported the Ramaz annual campaign and I'm proud to continue supporting this incredible institution in my dad's memory and hope to encourage others to do the same."
-Anonymous Alumnus
Help us continue our tradition of excellence, offering current students the special opportunities and programs that have become the fabric of the Ramaz experience. Music. Arts. Athletics. Extra-curriculars. And much more!
There is a difference at Ramaz. Show your pride. Make a gift to the Ramaz Alumni Spring appeal.
| | | |
| --- | --- | --- |
| The class that helped support you | Recognize anyone? | The class of 2014 is counting on you! |